THE MISSION is excited to exhibit
History is Boring
, a group show curated by Peter Skvara featuring work by Adam Gondek, Nate Juncer, Alex Lukas, Leah Mackin, Emma Robbins and Deb Sokolow. An opening reception will be held on Friday, January 13 from 6pm to 8pm. The show will continue through Saturday, February 25, 2017.
History is Boring
is a facetious remark about why we dissect the past. If the social currency of coolness depends on the ability to predict what is to come into fashion, then what is the value of knowing what has already occurred? Is it because history is cyclical? Or because those who cannot remember the past are doomed to…you know the rest. It is meaningful to keep in mind that "history" is the study of events, not the events themselves. In other words, history is an interpretation of reality. Events are immutable but the interpretation of those events will be forever fluid. Each of the artists in
History is Boring
explores how we document, erase, and subvert our collective interpretation of history.
ADAM GONDEK
transforms recognizable societal totems such as issues of LIFE Magazine and wipes them out with solvent, frequently leaving only the title in his paintings. By obscuring the historical context, Gondek questions the value of the magazine as a collectable as well as the historical moment itself.
NATE JUNCER
traces the origins of historically significant material such as Carrara marble, europium, and canvas to reinterpret classical art-making models. Juncer asks that the work never be conserved, treated, or restored so that each piece reveals the passage of time.
ALEX LUKAS
uses tourist keepsakes to explore the link between our memory and historical landmarks, seeking to understand the ways we try to transform an experience or place into something physical. The point of souvenirs is not have intrinsic value but rather, to act as a tangible symbol of a meaningful experience.
LEAH MACKIN
thinks beyond historical content and more about the ways, as a society, we archive our collective history. Mackin focuses more on the cataloguing methods and communications tools and how those affect the ways we interpret history and information.
EMMA ROBBINS
uses Blue Bird Flour bags, a humble, everyday material used by modern Navajos, to explore the ways Native Americans are represented. Her use of this material also explores the way value is assigned to certain objects. This material in particular is meaningful but not valuable and recalls the long tradition of quilting as a visual method of memorializing one's cultural heritage.
DEB SOKOLOW
invents elaborate fictitious narratives that appear so precise and well-researched, the authenticity is ambiguous. Her work seems especially suspicious as we grapple with the aftermath of understanding how misinformation and fake news affected the presidential election.
By using archival scraps and relics of society to subtly transform our historical interpretation, these artists explore the concept of history as multifaceted. It's a compelling notion that every person has the opportunity to contribute to a collective memory but we're all aware that the stories that live on are written by a small number of people in power. The act of erasing, destroying, or even mocking those narratives is a form of activism and agency.
Text by Whitney Stoepel, Director of Public Relations at Eli and Edythe Broad Museum at Michigan State University
PETER SKVARA
(American, b. 1985) lives and works in Chicago, IL. Recent solo and group exhibitions include
Approaches
at ANDREW RAFACZ,
The Path of Storm and Flood
in THE SUB-MISSION, (THE MISSION, Chicago),
Behind the Grassy Knoll
at South of the Tracks Projects,
Chicago As the Crow Flies
at Longman and Eagle,
Regenerations
at Brushwood Center for the Arts,
Seven Borders
at Kentucky Museum of Art and Craft, Louisville, KY,
Get It Together
at the Chicago Cultural Center, among others. He is the co-founder of the arts and culture magazine, Jettison Quarterly. His work is represented in numerous public and private collections.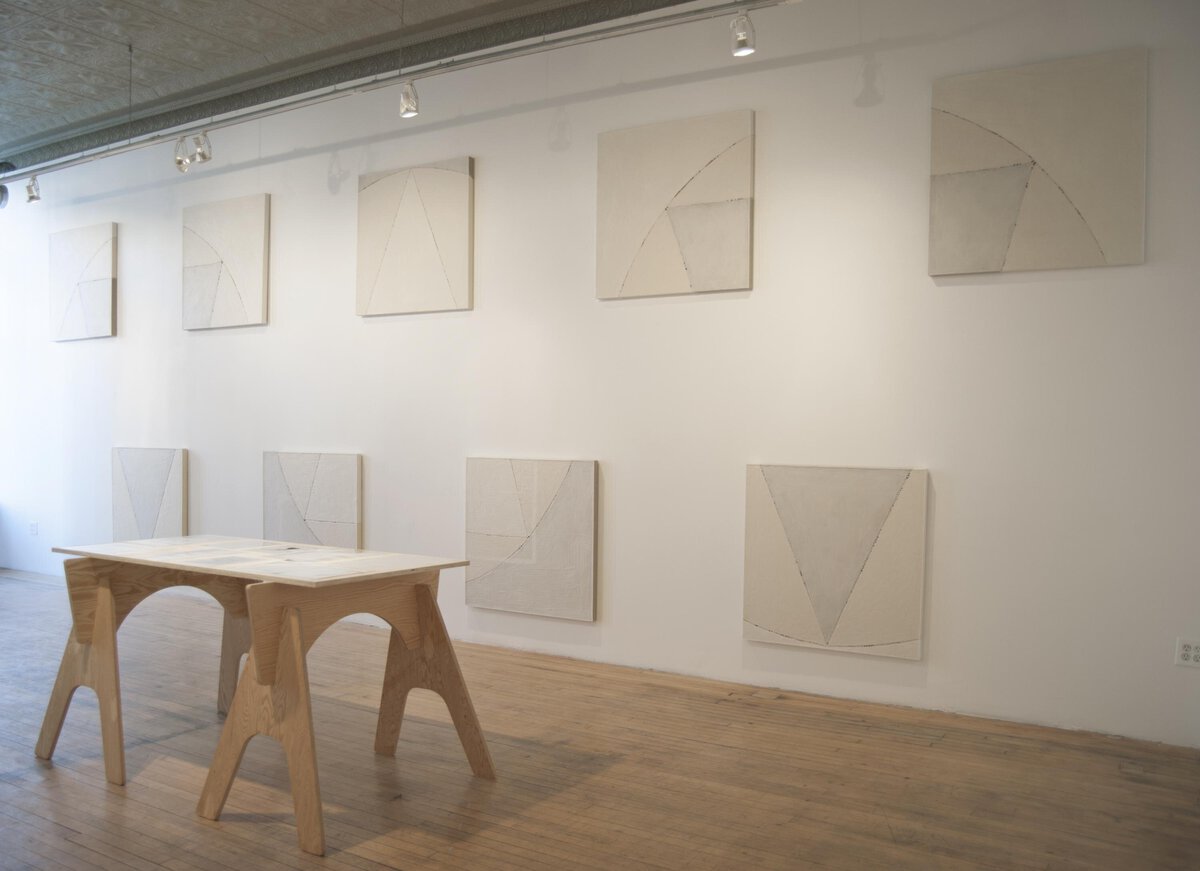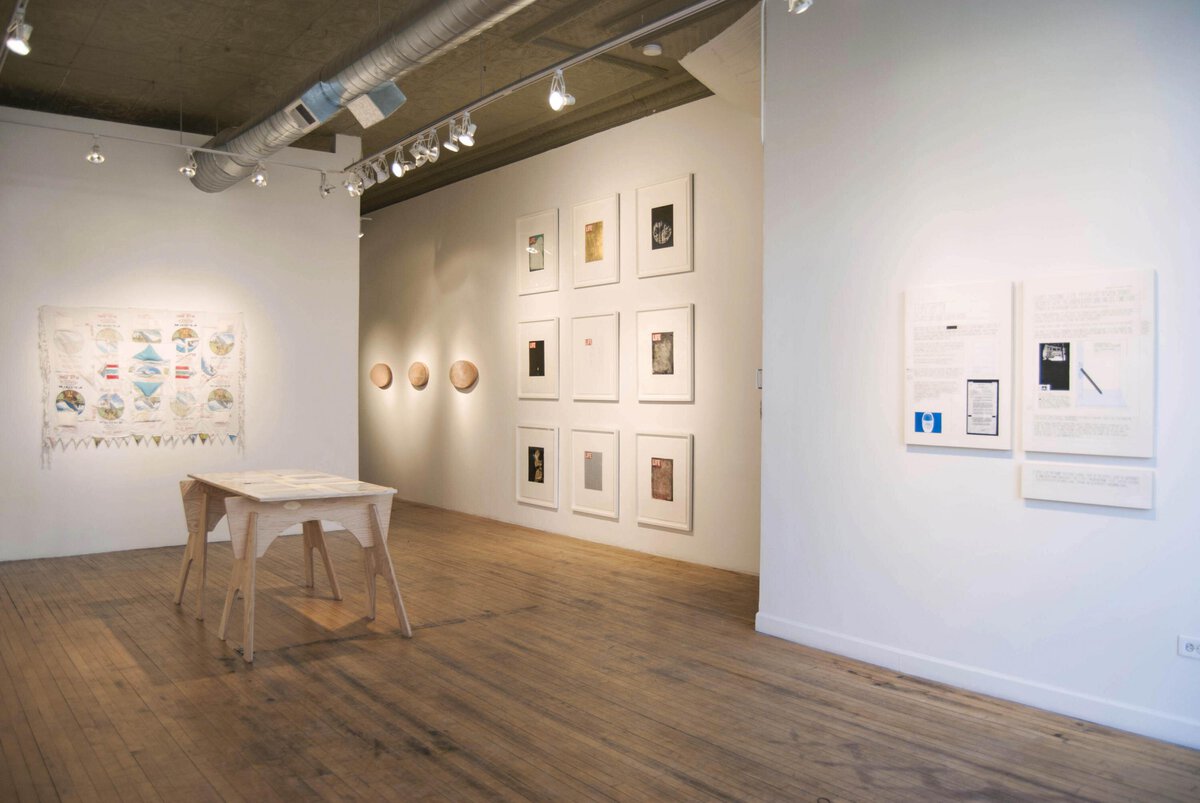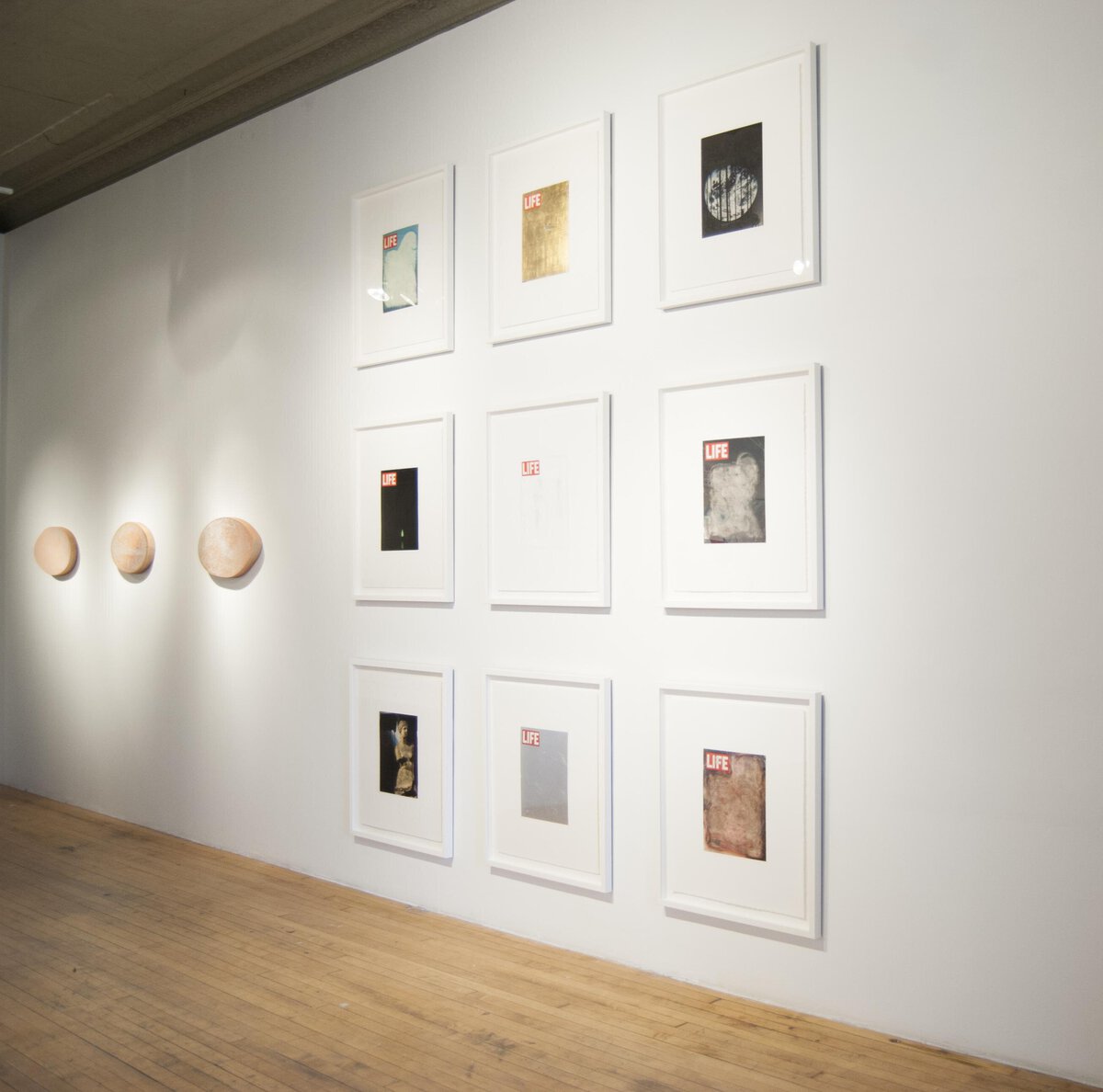 Nate Juncer
Alex Lukas
Leah Mackin
Emma Robbins
Deb Sokolow