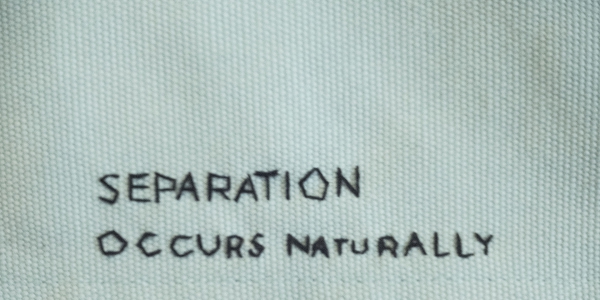 Nov 4 – Dec 17, 2016
THE SUB-MISSION
---
FOR IMMEDIATE RELEASE
Caroline Stearns, THE MISSION
(312) 243-1200
caroline@themissionprojects.com
THE SUB-MISSION is pleased to present
The Bear Necessities
, a site-specific exhibition by Kyle Schlie. An opening reception will be held on Friday, November 4 from 6 to 8pm, and show will continue through Saturday, December 17, 2016.
The Bear Necessities
showcases Schlie's recent exploration in what he describes as Support Art, where the product of the artist's work is not primary to the artist's ambition. His lack of space to make and store art necessitates the production of tangible objects that are foldable, roll-able, deflate-able, edible, or otherwise ephemeral. Often creating for and/or collaborating with others, Schlie's practice extends to most facets of his own life: catering, publishing, apprenticing and parenting. Schlie questions the common understanding of what art is, using art as a methodology to better understand the world around him.
The exhibition features work – or activities – that Schlie orchestrates in order to play and learn from his children to understand the disparity between what is difficult for him and what is easy and instinctual for them. Stepping down into THE SUB-MISSION, the viewer is transplanted into a basement playroom with remnants of play dates cut short, or in hiatus. Included in the exhibition is a cardboard cutout of a t-shirt typically used as an activity prop for Schlie's children. Having existed as a picnic blanket and dance floor in the past, the cardboard structure endures as an inert sculpture in
The Bear Necessities
. Also featured in the show is an installation of cut vinyl text that is placed on the wall by Schlie and his four-year-old son. Letter by letter, aiming for straight lines and in assigned colors, they each install a phrase descriptive of their actions onto the wall.
One letter at a time
Two people working
the text is constructed
on nearly the same thing
KYLE SCHLIE
received a Master of Fine Arts in Studio Arts at the University of Illinois at Chicago and a Bachelors of Architecture at Ball State University. He has recently exhibited solo and two-person exhibitions at Chicago Filmmakers, Western Pole (Chicago, IL), ACRE TV (Chicago, IL) and Double Frame Gallery (Chicago, IL). His works has been included in group exhibitions at Sector 2337 (Chicago, IL), The Nightingale (Chicago, IL), The Luminary (St. Louis, MO) and Hyde Park Art Center (Chicago, IL). He is the Founder and Director of S.A.C.K. (Supporting Artists with Children and/or Kids) and the Global Al Chemical Company.