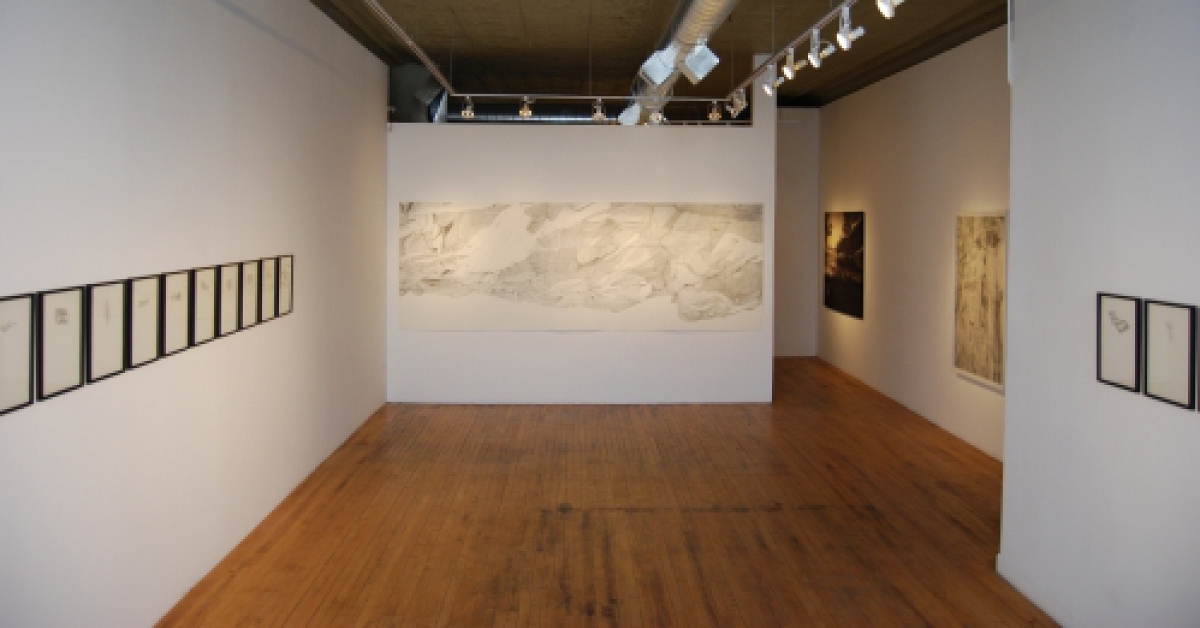 Mar 2 – Apr 13, 2012
CHICAGO
Featuring work by Mariana Sissia
---
The Mission is pleased to present an exhibition of recent drawings by Mariana Sissia.


Mariana Sissia's graphite drawings illustrate fictional earthworks and earth relics. Subterranean chambers and labyrinths, jagged rock walls and stone megaliths are drafted precisely, as if from life. Sissia works from photographs of excavation sites, quarries, canyons and other rockscapes to invent wastelands of formidable design. The people have long since vacated, but the marks of their hands and machines remain. Sissia heightens the ghostly and anonymous aspects of the structures by floating the drawings amidst the paper's white void, imbuing a hushed and solitary tone.

Mariana Sissia's new collection of twenty graphite drawings, including a thirteen-foot landscape, is her first solo exhibition in the United States. In 2011, Sissia participated in the residency program at the Universidad Torcuato Di Tella under the direction of Jorge Macchi. In 2010, she won the Clarín magazine prize at the arteBA fair, and she is the recipient of a 2012 scholarship from the National Endowment for the Arts.