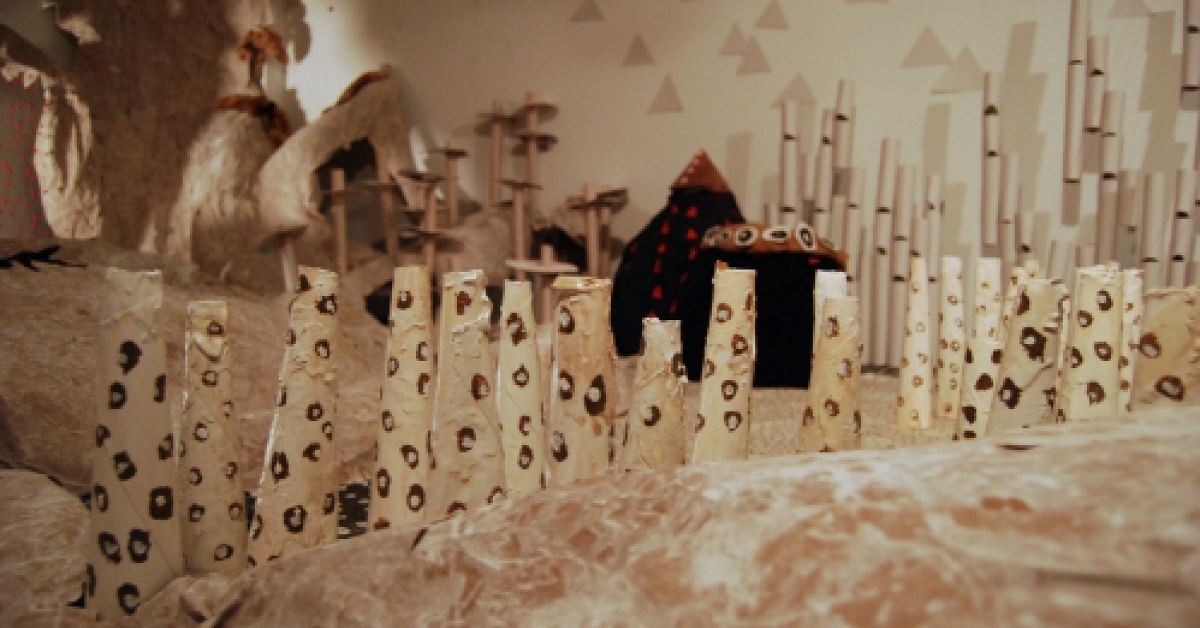 Jan 11 – Feb 23, 2013
THE SUB-MISSION
Featuring work by Sarah Williams
---
CHICAGO, Illinois – THE SUB-MISSION is pleased to announce the first exhibition of 2013, Mt.
Terranean, a site-specific installation by Sarah Williams. Mt. Terranean refers to the complex
geological structure stranded deep beneath the earth's surface rarely acknowledged in modern
times. This series of lakes and caverns, thriving on both logic and absurdity, fossilizes pieces of
retold stories: men which spring from the sweat of giants and mountains which rise from the
paws of muskrats; worlds which precede this world—too dark or too dry or too crowded with
unwelcome creatures.

Part play-scape, part imagined archaeological event, Mt. Terranean borrows motifs from origin
stories, fairy tales, plate tectonics, and astrological phenomena—placing absurdist geological
formations and fantastical early life forms in a theatrical space—allowing the beginning of things
to become a myth in and of itself.

Sarah Williams received her BFA from the College of William and Mary in 2010. She is currently an
MFA candidate at the School of the Art Institute in Chicago and is expected to graduate in May,
2014. Williams currently lives and works in Chicago, Illinois.