THE MISSION PROJECTS is pleased to present
Counterbalance
, an exhibition of new paintings by Cole Pierce.
Counterbalance
will open on January 28 at THE RESIDENCE, a private exhibition space in Lincoln Park by THE MISSION PROJECTS, and will be on view through March 25, 2023. Exhibition viewings are available by appointment.
In this selection of his latest works, Cole Pierce explores the phenomenon of vision. Implementing a relief painting process, he constructs intricate, geometric grids across the canvas using tape, then applies color gradients with acrylic paint. The tape is removed, and the remaining layers of paint form rhythmic, fractured shapes – triangular, circular, square. The resulting patterns expose subtle inconsistencies and create unpredictable forms. Foregrounds and backgrounds merge in calculated abstractions that are frenetic and ephemeral, challenging perception and comprehension. Through assembling, layering, adding, and removing, Pierce creates energetic paintings that exist in a visual space between frenzied and cathartic.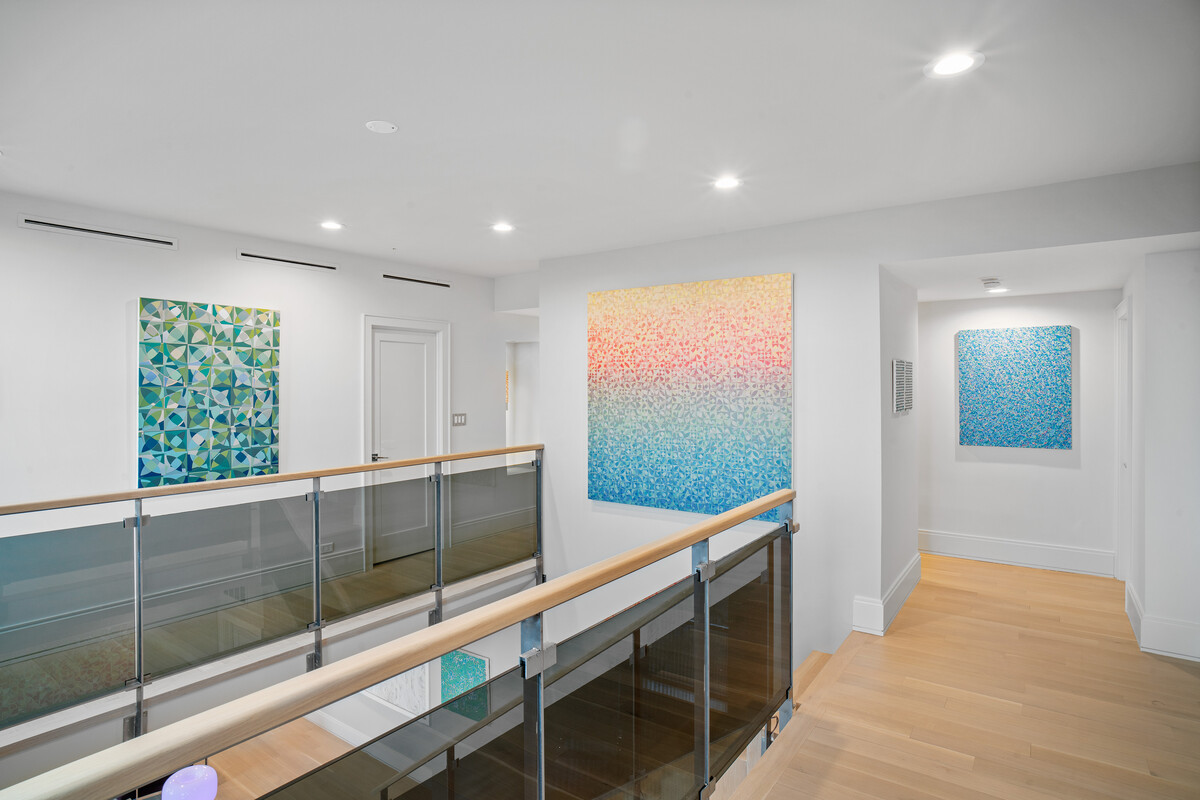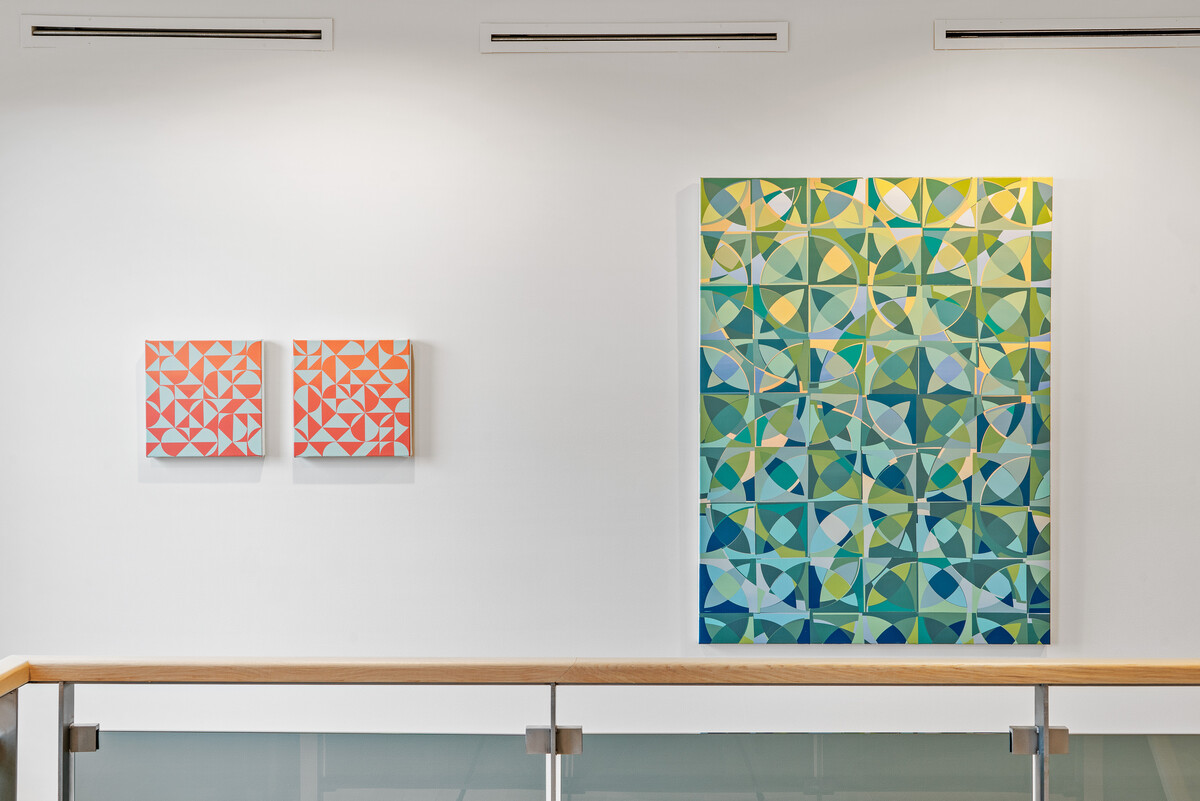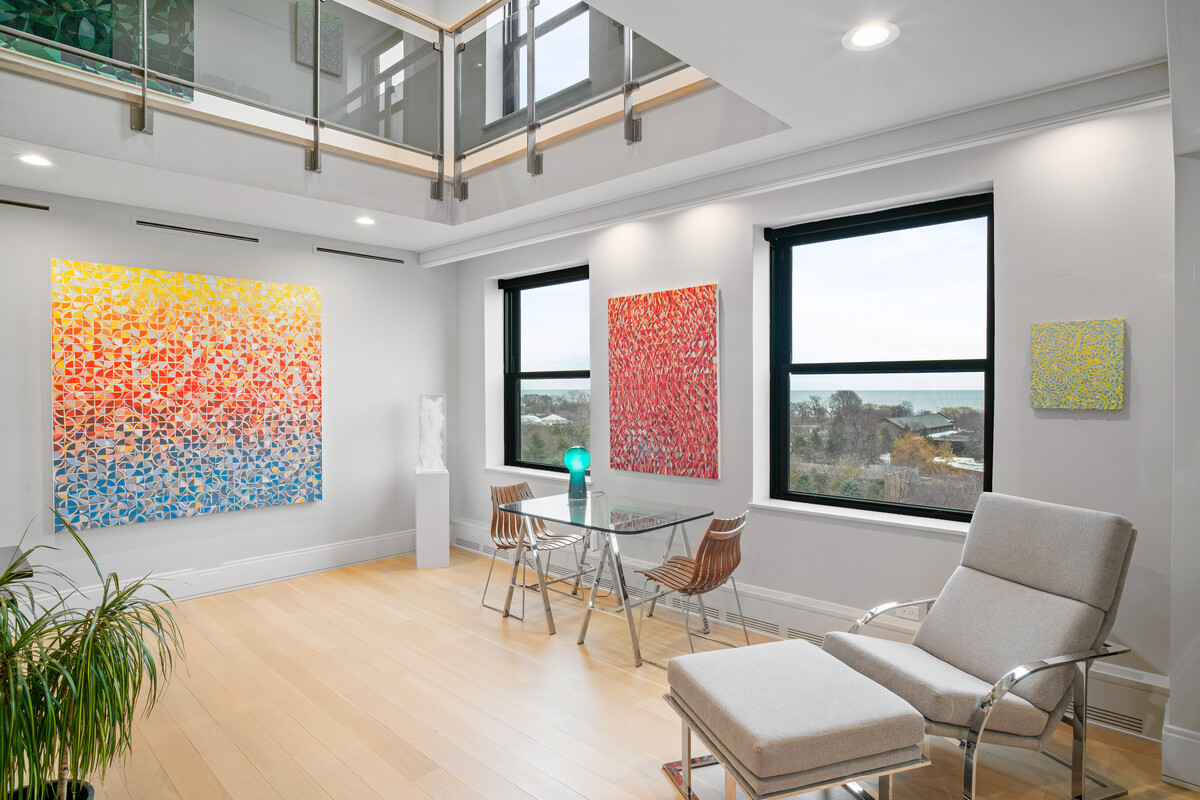 COLE PIERCE
(b.1978) received his MFA from Northwestern University and a BSS in Art and Sociology from Cornell College. He has recently exhibited at the Evanston Art Center, Heaven Gallery, Peter Paul Luce Gallery, THE MISSION, PArC Lima, and Roman Susan. He received DCASE (Department of Cultural Affairs and Special Events) grants in 2016, 2017, and 2019, and was a SÍM (Association of Icelandic Visual Artists) resident in Reykjavík, Iceland. In 2016, he completed his first major public work, a 60'x11' mural in the Rogers Park neighborhood of Chicago. He lives and works in Chicago, IL.